NOIE(Network of International Exchange)
This is a program that consists of International and Japanese students, who are interested in international exchange and volunteer-work. They take part in international exchange activities in schools and local communities as paid or unpaid volunteers.
'NOIE` is an acronym for 'Network of International Exchange' and is pronounced-Neue-, which means "new" in German. We hope all you will be try something new and overcome the nationality and community barrier though NOIE.
 *We ask for participants/volunteers every April and October via MOMIJI.
Receive information about international exchange activities, volunteer work etc. from the International Center, and take part in all kinds of activities. Activities organized by International Center may include:
・Requests from the community (Studying International Understanding in the Classroom): Cooperation of international exchange activities within the community-elementary school, junior high school, city etc. This requires a participation orientation meeting, where you join these activities.
・International exchange activities at the university: Support activities organized by the International Center
・Other types of cooperation or participation in part-time jobs about international exchange
・(for Japanese students) Support for international students: Resident life and university life support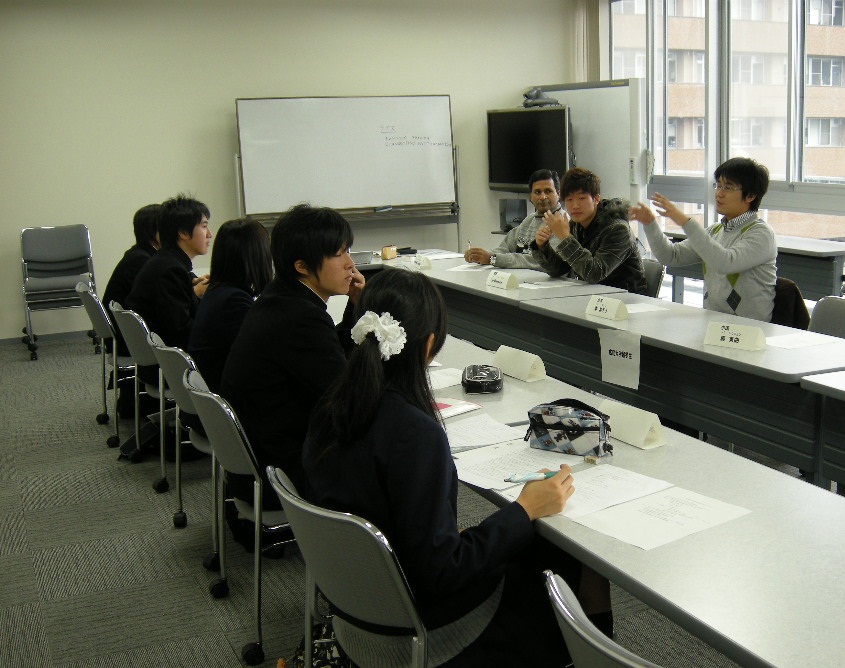 Interviews from junior high-school students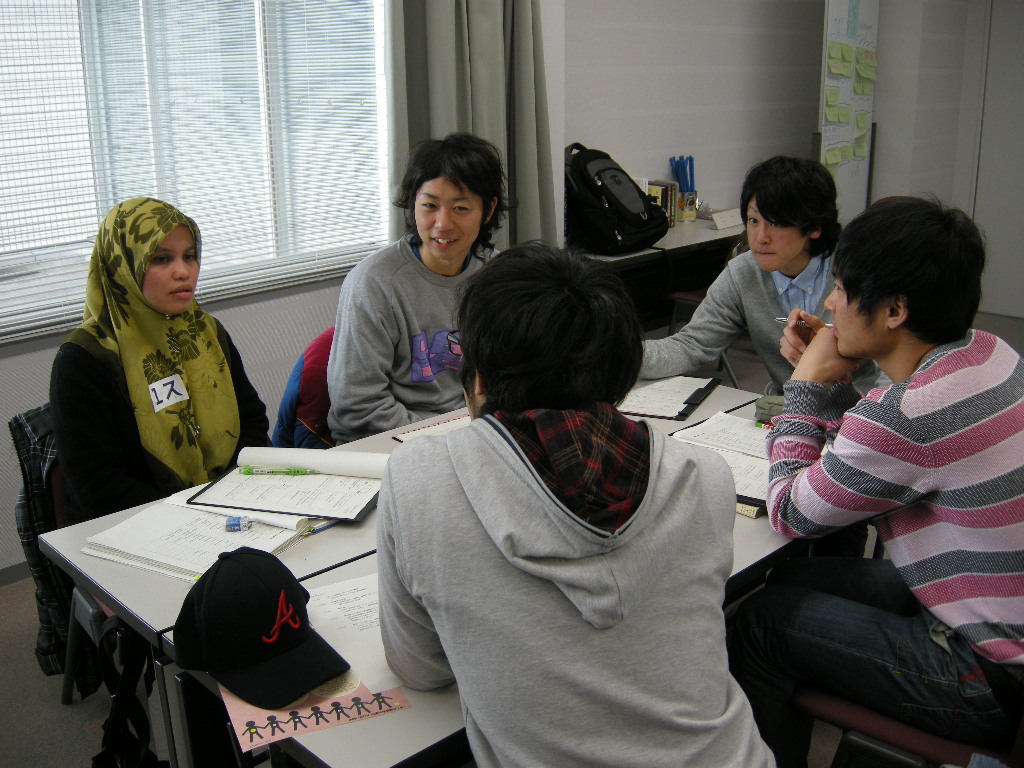 Exchange with Japanese students and international students who are learning Japanese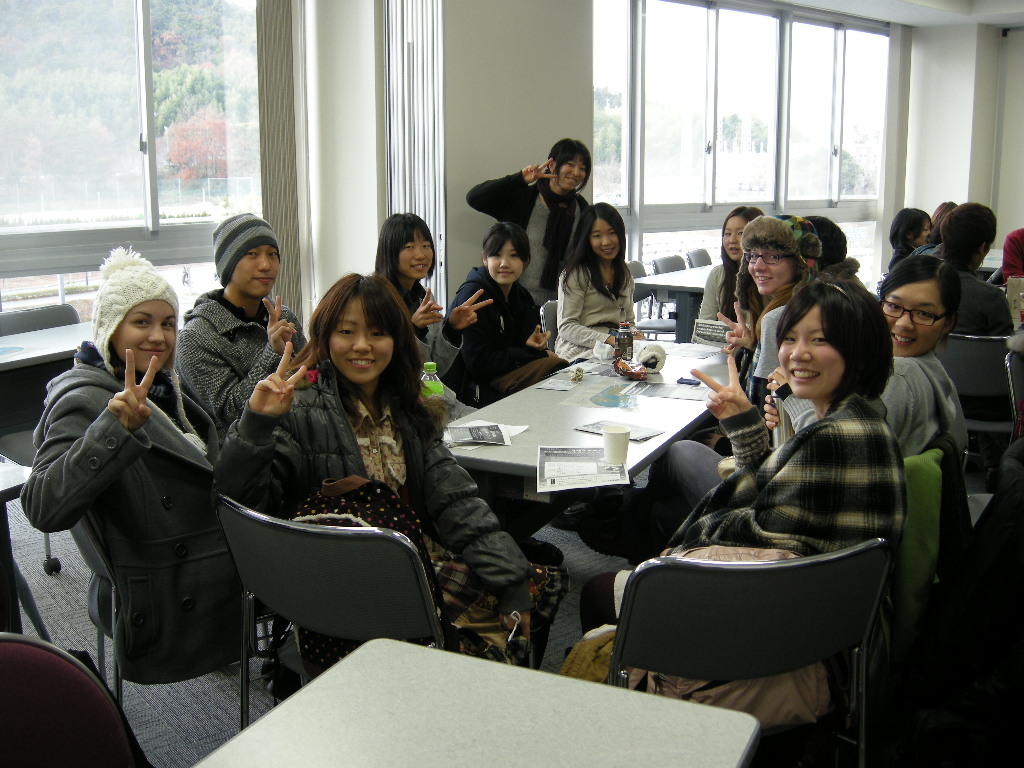 Having lunch at an international luncheon party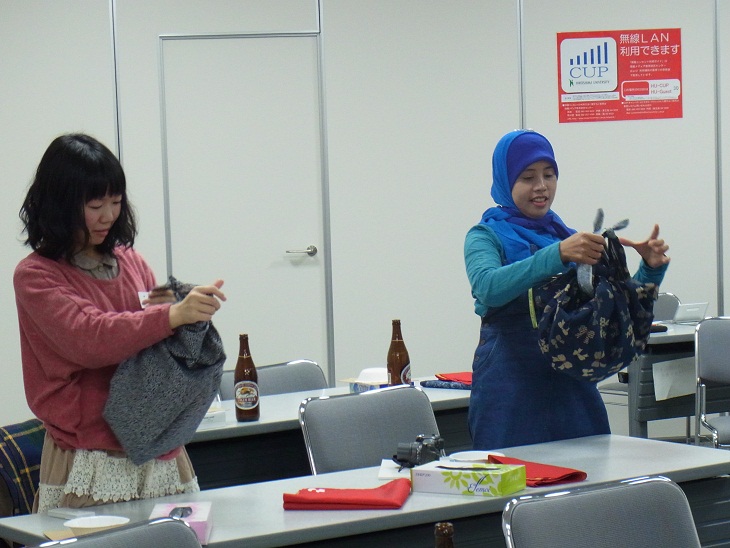 Learn about how to use Furoshiki with Japanese students
◆Click here to go to Japanese page 日本語のページへ
Latest update: January 31th, 2020
---